It's going to become a very popular trend.  Corner-lot garden suites.
And Toronto has now seen yet another application.
This property in Leaside-Bennington will be home to a corner-lot garden suite, in the side/back yard here: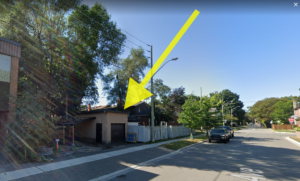 It'll face the "side street" here, and it'll be a 2-storey unit.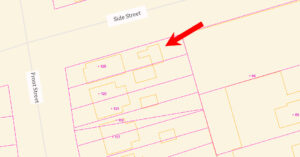 It'll replace the garage there, and when viewed from the street, it'll look just like another house on the side street.  You might not even know it shares the lot with the existing house.