66 Brunswick Avenue – Laneway House-eligible  property – $4,950,000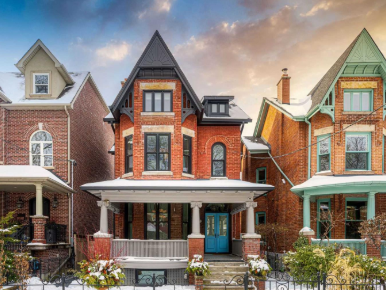 Located On One Of The Widest Boulevard Streets In The City, This 1887 Victorian Has Been Extensively Renovated. Contender For The National Kitchen & Bath Association Kitchen Of The Year Award And Featured In Major Media. 4,592 Sq. Ft. Of High-End Designer Finishes On All Levels – A Dream Home. 
NEW! - our database of VERIFIED properties
MORE from Sotheby's International Realty Canada
.
CHECK to see if your property qualifies
.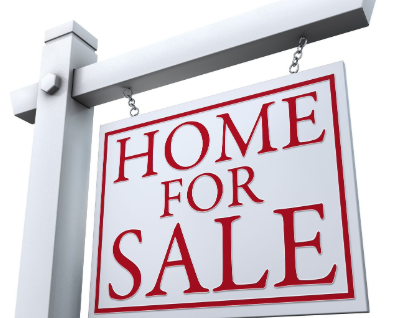 CONTACT US for details.
From Realtor.ca. We post the most recent listings of laneway house qualified properties here. Using a specific set of online assessment tools, we've determine these properties most likely qualify for laneway house builds.
However, a laneway house appraiser would need to visit each property to determine 100% compliance. We offer this service 24/7 – and more – for just $99 or $249 HERE.  
NEW! - our database of VERIFIED properties
March 19, 2023
508 Concord Avenue – Dovercourt Park – $1,499,900
852 Runnymede Road – Syme – $750,000
March 17, 2023
268 Jones Avenue – Leslieville – $1,458,000
615 Sentinel Road – York University Heights – $997,900

22 Lakeview Avenue – Dufferin Grove – $2,350,000 – FIVE STAR Rated Property
March 16, 2023
250 St. Clarens Avenue – Brockton Village – $1,799,900
March 15, 2023
128 Major Street – Harbord Village – $2,850,000
569 Willard Avenue – Runnymede – $1,929,000
25 Queen Victoria Street – The Pocket – $1,099,999

393 Clinton Street – Seaton Village – $2,899,000 – FIVE STAR Rated Property
March 14, 2023
34 Hastings Avenue – Leslieville – $3,249,000 *** property has completed drawings for a laneway house

46 McMurray Avenue – The Junction – $1,248,000 – FIVE STAR Rated Property
101 Keele Street – High Park North – $1,849,000
81 Hallam Street – Dovercourt Park – $1,799,000
March 13, 2023
162 Christie Street – Christie Pits – $1,228,800
153 Boon Avenue – Corso Italia – $999,000
March 12, 2023

11 Rowallan Drive (Garden Suite) – West Hill – $1,299,000 – FIVE STAR Rated Property
9 Fennings Street – Beaconsfield Village – $2,475,000

64 Toynbee Trail (Garden Suite) – Guildwood – $1,299,000 – FIVE STAR Rated Property
March 11, 2023

194 Pickering Street – Upper Beaches – $989,000 – FIVE STAR Rated Property
9 White Avenue – Lambton – $739,000
241 Major Street – Harbord Village – $1,599,000
356 Euclid Avenue – Little Italy – $1,749,000
March 10, 2023
43 Leuty Avenue – The Beaches – $2,999,000

115 Scarlett Road (Garden Suite) – Lambton – $850,000 – FIVE STAR Rated Property
256 Gerrard Street East – Cabbagetown – $2,249,900
March 9, 2023
18 Sorauren Avenue – Roncesvalles – $2,050,000
March 8, 2023

962 Logan Avenue – Danforth – $1,349,000 – FIVE STAR Rated Property

25 Wallace Avenue – $1,149,000 – FIVE STAR Rated Property
33 Beaconsfield Avenue – $3,835,000 *** house with approved plans and permits for laneway house
667 Pape Avenue – North Riverdale – $2,299,000 
178 Morse Street – Leslieville – $2,785,000 
414 Sumach Street – Cabbagetown – $3,295,000

363 Woodmount Avenue (Garden Suite) – Old East York – $1,199,000 – FIVE STAR Rated Property
73 Ward Street – Wallace Emerson – $1,399,000
March 7, 2023
23 Radford Avenue – Roncesvalles – $2,198,888

551 Davisville Avenue – $1,499,000 – FIVE STAR Rated Property
64 Melville Avenue – Christie Pits – $1,629,000

10 Don Mills Road (Garden Suite) – Todmorden Village – $1,299,900 – FIVE STAR Rated Property
344 Main Street – $1,549,900
296 Avenue Road – South Hill – $2,790,000
754 Indian Road – West Bend – $2,675,000
March 6, 2023
108 Kenwood Avenue – Humewood – $1,829,000
March 4, 2023
11A Galley Avenue – Roncesvalles – $2,250,000

34 Moutray Street – Brockton Village – $1,099,000 – FIVE STAR Rated Property
March 3, 2023
206 Gladstone Avenue – Beaconsfield Village – $2,200,000
170 Nairn Avenue – Earlscourt – $859,000
635 Annette Street – Bloor West Village – $1,549,000

127 Langford Avenue – Greektown – $1,450,000 – FIVE STAR Rated Property

17 Ethelwin Avenue (Garden Suite) – Danforth – $1,324,900 – FIVE STAR Rated Property
March 2, 2023
133 Yarmouth Road – Christie Pits – $1,599,000

210 Atlas Avenue (Garden Suite) – Humewood – $999,000 – FIVE STAR Rated Property
March 1, 2023
63 Woodycrest Avenue – Danforth – $2,688,000
195A Earlscourt Avenue – $899,900

671 Annette Street – Bloor West Village – $1,249,000 – FIVE STAR Rated Property

328 Roxton Road – Bickford Park – $1,324,900 – FIVE STAR Rated Property
97 Spruce Hill Road – The Beaches – $2,649,999

14 Brooklyn Avenue – Leslieville – $1,789,999 – FIVE STAR Rated Property
515 St. Clarens Avenue – Wallace Emerson – $1,950,000
177 Nairn Avenue – Corso Italia – $1,399,999
510 Crawford Street – Bickford Park – $2,695,000
February 28, 2023
42 Foxley Street – Beaconsfield Village – $2,799,000

551 Davisville Avenue – $1,549,000 – FIVE STAR Rated Property
333 Davisville Avenue – $1,649,900
199 Humberside Avenue – High Park North – $1,449,000
811 Dovercourt Road – $1,199,000
February 27, 2023

43 Leuty Avenue – The Beaches – $3,195,000 – FIVE STAR Rated Property
February 25, 2023
88 Stafford Street – Niagara- $999,000
364 Pacific Avenue – The Junction – $1,250,000
February 24, 2023

430 Palmerston Boulevard – $3,750,000 – FIVE STAR Rated Property

23 Thyra Avenue – East Danforth – $799,900 – FIVE STAR Rated Property

26 Southridge Avenue (Garden Suite) – Old East York – $1,099,900 – FIVE STAR RATED PROPERTY
604 Oakwood Avenue – Fairbanks – $1,188,000
264 Ashdale Avenue – Greenwood – $1,549,000

115 Harrison Street – Dufferin Grove – $2,953,000 – FIVE STAR Rated Property
February 22, 2023

353 Boon Avenue – Corso Italia – $799,900 – FIVE STAR Rated Property
16 Salisbury Avenue – Cabbagetown – $1,450,000
264 Havelock Street – Dufferin Grove – $1,879,000
72 Corbett Avenue – Syme – $949,900
79 Woodycrest Avenue – Danforth – $2,795,000
1332 Dupont Street – Wallace Emerson – $1,099,000
9 Alhambra Avenue – Roncesvalles – $2,299,000
683 Ossington Avenue – Bickford Park – $1,749,000
29B Beechwood Drive – Broadview North – $1,650,000
February 21, 2023
22 Lakeview Avenue – Dufferin Grove – $2,595,000
60 Sorauren Avenue – Roncesvalles – $1,849,900

4 Evans Avenue – Bloor West Village – $2,699,000 – FIVE STAR Rated Property
February 20, 2023
86 Fairview Avenue – High Park North – $1,599,000
February 17, 2023
24 Lippincott Street – Kensington – $1,498,000
56 First Avenue – Riverside – $1,100,000
February 16, 2023

263 Humbercrest Boulevard – Lambton – $1,298,000 – FIVE STAR Rated Property
326 Main Street – Easy Danforth – $1,349,900
65 Bartlett Avenue – Dovercourt Park – $2,795,000
8 Amherst Avenue – Fairbanks – $999,900
252 Harvie Avenue – Corso Italia – $1,199,999
121 Langley Avenue – North Riverdale – $2,550,000
86 Fairview Avenue – High Park – $1,599,000
562 Clendenan Avenue – The Junction – $1,499,000
February 15, 2023
71 Hillingdon Avenue – East Danforth – $1,388,800
653 Rhodes Avenue – Greenwood – $799,000

80 Brunswick Avenue – Harbord Village – $3,395,000 – FIVE STAR Rated Property
February 14, 2023

14 Rolyat Street – Beaconsfield Village – $2,998,000 – FIVE STAR Rated Property

963 Lansdowne Avenue – Wallace Emerson – $1,599,000 – FIVE STAR Rated Property
469 Euclid Avenue – Palmerston – $3,150,000
20 Greenlaw Avenue – Earlscourt – $1,600,000
161 Earlscourt Avenue – Earlscourt – $1,099,000
364 Pacific Avenue – The Junction – $1,250,000
422 Balliol Street – Davisville – $2,795,000
355 Berkeley Street – Cabbagetown – $1,249,000
333 Davisville Avenue – $1,750,000
495 Quebec Avenue – The Junction – $1,049,999
27 Callender Street – Roncesvalles – $1,279,000
199 Gilbert Avenue – Earlscourt – $1,199,900
634 Brock Avenue – Wallace Emerson – $1,695,000
19 Hugo Avenue – Junction Triangle – $999,900
February 10, 2023
68 Beverley Street – Grange Park – $2,385,000
February 9, 2023
262 Nairn Avenue – Earlscourt – $1,649,900
86 Argyle Street – Beaconsfield Village – $1,895,000

633 Euclid Avenue – Palmerston – $3,449,000 – FIVE STAR Rated Property
50 Dewhurst Boulevard – Greektown – $995,000
February 8, 2023
372 Woodbine Avenue – Beaches – $1,288,888
390 Crawford Street – Little Italy – $2,049,000
8 Peel Avenue – Beaconsfield Village – $949,000
February 6, 2023
14 Wright Avenue – Roncesvalles – $1,517,500

19 Hounslow Heath Road – Carleton Village – $1,349,888 – FIVE STAR Rated Property
652 Gladstone Avenue – Dovercourt Park – $1,789,000
912 Ossington Avenue – Dovercourt Park – $1,099,000
115 Harrison Street – Dufferin Grove – $3,300,000
598 Oakwood Avenue – Fairbanks – $850,000
195 Gladstone Avenue – Beaconsfield Village – $1,199,900
98 Alcina Avenue – Hillcrest – $1,699,000
February 4, 2023
296 Avenue Road – South Hill – $2,900,000
February 3, 2023
46 KENWOOD AVE – Humewood – $1,389,000
697 CRAWFORD ST – Bickford Park – $3,250,000

7 ELSFIELD RD – Sunnylea – $1,590,000 – FIVE STAR Rated Property
February 2, 2023
161A COLEMAN AVE – East Danforth – $898,888

7 Elsfield Road – Sunnylea – $1,590,000 – FIVE STAR Rated Property

330 Highfield Road – Greenwood – $849,900 – FIVE STAR Rated Property
697 Crawford Street – Bickford Park – $3,250,000
43 Caledonia Road – Earlscourt – $1,249,000
133 Yarmouth Road – Christie Pits – $1,999,000
January 28, 2023
323 Perth Avenue – Junction Triangle – $1,299,000
January 27, 2023
122 Donegall Drive – Leaside – $2,249,000

333 Main Street – Danforth – $1,150,000 – FIVE STAR Rated Property
5 Tarragona Boulevard – Harwood – $1,099,000
359 Howland Avenue – Casa Loma – $1,719,000
195 Strathmore Boulevard – Danforth – $1,548,000
213 Pape Avenue – Leslieville – $1,888,000
508 Concord Avenue – Dovercourt Park – $1,599,900
January 26, 2023
44 MONTYE AVE – Runnymede – $1,725,000
439 1/2 MANNING AVE – Bickford Park – $3,000,000
145 BOOTH AVE – Leslieville – $1,749,000
383 PERTH AVE – Junction Triangle – $1,279,000
135 Galley Avenue – Roncesvalles – $1,398,888
30 LOUVAIN AVE – Leslieville – $999,000
314 SEATON ST – Cabbagetown South – $1,999,000
266 SYMINGTON AVE – Junction Triangle – $1,049,000
137 SEATON ST – Cabbagetown South – $1,549,000
January 24, 2023
34 Moutray Street – Brockton Village – $1,099,000
17 BLOOMFIELD AVE – Leslieville – $1,698,000
January 23, 2023
297 Gilbert Avenue – Fairbanks – $899,900
145 WOLSELEY ST – Trinity Bellwoods – $1,799,900  ****house with fairly new laneway house – on a 12-foot lot *****
709 Vaughan Road – Fairbanks – $999,000
January 22, 2023
126 EARLSCOURT AVE – Earlscourt – $1,089,000
January 20, 2023
557 Perth Avenue – Carleton Village – $1,020,000
470 Grace Street – Bickford Park – $1,649,000
186 Markham Street – Little Italy – $1,670,000
207 Booth Avenue – Leslieville – $1,595,000
1717 DUNDAS ST E – Greenwood-Coxwell – $1,080,000
329 Howland Avenue – Casa Loma – $1,950,000
36 Thyra Avenue – East Danforth – $949,000
115 Mackay Avenue – Corso Italia – $1,180,000
January 19, 2023

60 Dewhurst Boulevard – Danforth – $1,298,000 – FIVE STAR Rated Property
43 Earnscliffe Road – Oakwood – $1,499,000
408 Montrose Avenue – Bickford Park – $1,600,000
January 18, 2023
27 Millbrook Crescent – North Riverdale – $1,849,000
January 17, 2023

263 HUMBERCREST BLVD – Lambton – $1,349,900 – FIVE STAR Rated Property
46 KENWOOD AVE – Humewood – $1,699,900
January 16, 2023
170 Nairn Avenue – Corso Italia – $899,900
227 Brock Avenue – Brockton Village – $1,100,000
391 Westmoreland Avenue North – Junction – $848,800
January 14, 2023
328 Gilbert Avenue – Fairbanks – $1,498,888
183 Cottingham Street – South Hill – $2,899,000
January 13, 2023
14 Halton Street – Trinity Bellwoods – $4,999,999
61 Hocken Avenue – Hillcrest – $1,939,000
January 12, 2023
33 Vernon Street – The Junction – $1,379,000
71 Hillingdon Avenue – East Danforth – $1,529,900

8 Callender Street – Roncesvalles – $1,748,000 – FIVE STAR Rated Property
January 11, 2023
52 Geoffrey Street – Roncesvalles – $1,348,888
827 St. Clarens Avenue – Davenport – $1,050,000
739 Dupont Street – Christie Pits – $1,250,000
16 Fermanagh Avenue – Roncesvalles – $2,289,000
30 Minto Street – Greenwood – $829,000

92 Montrose Avenue – Little Italy – $1,890,000 – FIVE STAR Rated Property
January 10, 2023
494 Crawford Street – Bickford Park – $1,499,000
January 7, 2023
9 FENNINGS ST – Beaconsfield Village – $2,795,000
321 Boon Avenue – Fairbanks – $898,000
January 6, 2023

74 Margueretta Street – Brockton Village – $1,699,000 – FIVE STAR Rated Property
99 Lippincott Street – Harbord Village – $1,400,000 *** potential to sever and create new lot on Croft Street
January 5, 2023

460 QUEBEC AVE – The Junction – $2,049,000 – FIVE STAR Rated Property
99 ALTON AVE – Leslieville – $1,599,900

107 ROSEHEATH AVE – East Danforth – $799,000 – FIVE STAR Rated Property
43 EARNSCLIFFE RD – Oakwood – $1,599,000
258 WESTON RD – Harwood – $899,000
December 28, 2022

4 LINDSEY AVE – Dufferin Grove – $1,328,000 – FIVE STAR Rated Property
December 23, 2022
21 MARIGOLD AVE – Leslieville – $839,000
December 17, 2022
121 Hannaford Street – Upper Beaches – $1,349,000
December 14, 2022
115 Mckay Avenue – Corso Italia – $1,598,000

8 Somerset Avenue – Davenport – $1,088,800 – FIVE STAR Rated Property

73 Ward Street – Wallace Emerson – $1,399,000 – FIVE STAR Rated Property
December 13, 2022
810 INDIAN RD – West Bend – $1,249,000
December 10, 2022

460 Quebec Avenue – The Junction – $2,249,000 – FIVE STAR Rated Property
137 Seaton Street – Cabbagetown South – $1,595,000
186 Markham Street – Little Italy – $1,739,000

8 Callender Street – Roncesvalles – $1,749,000 – FIVE STAR Rated Property
December 9, 2022
116 Pritchard Avenue – Syme – $849,888
46 Pape Avenue – Leslieville – $1,689,000 – ** development opportunity
December 8, 2022
11 Rosemeade Avenue – The Queensway – $1,299,000
December 7, 2022
78 Benson Avenue – Wychwood – $1,399,000
December 6, 2022
8 Amherst Avenue – Fairbanks – $949,000
December 5, 2022
44 Norman Avenue – Corso Italia – $1,098,000
December 2, 2022
153 Cranbrooke Avenue – Bedford Park – $1,499,000

92 Brookside Avenue – Lambton – $1,399,999 – FIVE STAR Rated Property
17 Myrtle Avenue – Leslieville – $1,099,000
November 30, 2022
413 Clinton Street – Seaton Village – $1,288,000
158 Randolph Road – Leaside – $3,988,000
257 St. Helens Avenue – Brockton Village – $999,900
683 Crawford Street – Bickford Park – $1,649,000
51 Helena Avenue – Hillcrest – $3,489,000
November 29, 2022
8 ALMA AVE – Beaconsfield Village – $1,449,900
26 RHYL AVE – The Beaches – $1,249,000
17 TROWELL AVE – Silverthorn – $1,498,000
99 ALTON AVE – Leslieville – $1,489,900
186 MARKHAM ST – Little Italy – $1,789,000
November 18, 2022
163 Langley Avenue – North Riverdale – $1,678,000
5 Hepbourne Street – Dufferin Grove – $1,990,000
186 Markham Street – Little Italy – $1,749,000
November 11, 2022
429 Bartlett Street North – Davenport – $1,129,000
November 10, 2022

4 LINDSEY AVE – Dufferin Grove – $1,698,000 – FIVE STAR Rated Property
71 LIVINGSTONE AVE – Fairbanks – $929,000
9 AFTON AVE – Beaconsfield Village – $1,249,000
16 SALISBURY AVE – Cabbagetown – $1,450,000
263 HUMBERCREST BLVD – Lambton – $1,499,000
252 HARVIE AVE – Earlscourt – $1,299,999
116 SPRUCE HILL RD – The Beaches – $3,395,000
148 BARTLETT AVE – Dovercourt Park – $1,400,000
126 EARLSCOURT AVE – Earlscourt – $1,129,900
655 RHODES AVE – Greenwood-Coxwell – $799,900
October 28, 2022

35 Alhambra Avenue – Roncesvalles – $2,750,000 – FIVE STAR Rated Property
7 Galley Avenue – Roncesvalles – $2,149,900
120 Margueretta Street – Brockton Village – $1,499,000
October 27, 2022
52 Boon Avenue – Corso Italia – $648,800
October 25, 2022
4 Golden Avenue – Roncesvalles – $1,689,000
October 13, 2022
208 Woodbine Avenue – The Beaches – $1,279,000
77 Salem Avenue – Dovercourt Park – $1,549,000
October 12, 2022
78 Augusta Avenue – Alexandra Park – $999,888
241 Woburn Avenue – Bedford Park – $2,049,880
33 Beaconsfield Avenue – $3,885,000 **** Tri-plex complete with approved laneway house plans and permits
October 11, 2022

38 Strathcona Avenue – North Riverdale – $1,489,000 – FIVE STAR Rated Property
232 Ryding Avenue – The Junction – $1,199,000
458 Willard Avenue – Bloor West Village – $1,299,900
295 Pape Avenue – Leslieville – $899,000
134 Wolfrey Avenue – North Riverdale – $1,499,800
42 Glenlake Avenue – West Bend – $2,089,000
23 Harvie Avenue – Corso Italia – $1,380,000
102 Seaton Street – Cabbagetown – $2,595,000
447 McRoberts Avenue – Corso Italia – $1,149,000
October 9, 2022
93 McRoberts Avenue – Corso Italia – $799,000
October  8, 2022
11 Eagle Road – Etobicoke – $1,998,000 

58 Palmerston Avenue – Trinity Bellwoods – $1,489,000 – FIVE STAR Rated Property
701 Shaw Street – Bickford Park – $2,399,000

6 Woodycrest Avenue South – Greektown – $1,699,000 – FIVE STAR Rated Property
469 Euclid Avenue – Palmerston – $3,380,000
40 Laughton Avenue – Carleton Village – $1,099,000
September 26, 2022

48 Lynd Avenue – Roncesvalles – $1,599,000 – FIVE STAR Rated Property

430 Palmerston Boulevard – $3,750,000 – FIVE STAR Rated Property
28 Emerson Avenue – Wallace Emerson – $1,365,000
23 Harvie Avenue – Cosro Italia – $1,480,000
September 19, 2022
5A Sword Street – Cabbagetown – $1,599,900
August 29, 2022

1201 Dovercourt Road – Davenport – $1,679,000 – FIVE STAR Rated Property

1190 Dovercourt Road – Davenport – $1,379,000 – FIVE STAR Rated Property

227 Windermere Avenue – Swansea – $1,960,000 – FIVE STAR Rated Property

7 Elsfield Road – Sunnylea – $1,499,000 – FIVE STAR Rated Property
204 Harvie Avenue– Corso Italia – $1,099,000

71 West Lodge Avenue – Parkdale – $1,643,000 – FIVE STAR Rated Property

712 Woodbine Avenue – Upper Beaches – $999,900 – FIVE STAR Rated Property
202 Perth Avenue – Junction Triangle – $985,000
24 Pendrith Street – Christie Pits – $1,889,000
August 18, 2022
35 Millicent Street – Wallace Emerson – $1,099,900
137 Denison Street – Kensington – $1,649,900
August 15, 2022

240 Lisgar Street – Beaconsfield Village – $1,599,000 – FIVE STAR Rated Property

64 Grenadier Road – Roncesvalles – $1,495,000 – FIVE STAR Rated Property
1164 Gerrard Street East – Leslieville – $1,279,900
667 Pape Avenue – North Riverdale – $2,875,000
August 14, 2022
416 Sumach Street – Cabbagetown – $1,840,000
75 Harvie Avenue – Corso Italia – $879,000
August 12, 2022

629 Woodbine Avenue – Upper Beaches – $1,299,898 – FIVE STAR Rated Property
36 Donegall Drive – Leaside – $2,494,900
206 Gillard Avenue – Greenwood – $999,000
152 Bartlett Avenue – Dovercourt Park – $2,450,000
August 11, 2022
56 Kent Road – Greenwood – $989,000
August 9, 2022
237 Caledonia Road – Corso Italia – $1,299,000 – FIVE STAR Rated Property
August 8, 2022
215 Ashworth Avenue – Davenport – $1,249,000
302 Gilbert Avenue – Fairbanks – $949,900
144 Caledonia Road – Corso Italia – $1,099,999
August 7, 2022
35 Cranbrooke Avenue – Bedford Park – $2,499,000
August 5, 2022
167 Caledonia Road – Corso Italia – $1,798,000
116 Drayton Avenue – East Danforth – $1,099,000
August 4, 2022

37 Lewis Street – Riverside – $989,000 – FIVE STAR Rated Property
289 McRoberts Avenue – Corso Italia – $799,000
156 Borden Street – University – $1,888,000
137 Denison Avenue – Kensington – $1,699,900
74 Garnet Avenue – Christie Pit – $3,249,000
August 2, 2022

566 Crawford Street – Bickford Park – $1,620,000 – FIVE STAR Rated Property

35 Alhambra Avenue – Roncesvalles – $3,490,000 – FIVE STAR Rated Property

64 Grenadier Road – Roncesvalles – $1,599,000 – FIVE STAR Rated Property

27 Brooklyn Avenue – Leslieville – $1,799,000 – FIVE STAR Rated Property
August 1, 2022
430 Christie Street – Davenport – $1,299,000
July 30, 2022
15 Allingham Gardens – Wilson Heights – $1,199,000
July 29, 2022
456 Roxton Road – Bickford Park – $1,525,000
July 28, 2022
447 Symington Avenue – Carleton Village – $1,499,000
14 Rolyat Street – Trinity Bellwoods – $3,990,000
56 Kent Road – Greenwood – $929,000
255 Lansdowne Avenue – Brockton Village – $1,075,000
139 Wolseley Street – Trinity Bellwoods – $1,449,000
July 27, 2022
56 Kent Road – Greenwood – $929,000
255 Lansdowne Avenue – Brockton Village – $1,075,000
July 26, 2022
233 Victor Avenue – North Riverdale – $1,680,000

269 Delaware Avenue – Dovercourt Park – $1,900,000 – FIVE STAR Rated Property
295 Kenilworth Avenue – The Beaches – $1,289,900
250 Sixth Street – New Toronto – $999,000
267 St. Helens Avenue – Brockton Village – $1,499,999
July 25, 2022
110 Lawlor Avenue – Upper Beaches – $1,459,900
57 Eldon Avenue – East Danforth – $1,899,000
423 Clinton Street – Seaton Village – $3,099,899
July 23, 2022
215 Lippincott Street – Harbord Village – $2,589,000

269 Delaware Avenue – Dovercourt Park – $1,599,000 – FIVE STAR Rated Property
141 Beatrice Street – Little Italy – $1,990,000
68 Lesmount Avenue – Old East York – $1,100,000
188 Gilbert Avenue – Corso Italia – $1,399,000
July 21, 2022

220 Silverthorn Avenue – $899,900 – FIVE STAR Rated Property
37 Lewis Street – Riverside – $1,299,000
75 Kenneth Avenue – West Bend – $2,999,999
92 Borden Street – University – $1,788,000
47 Laughton Avenue – Carleton Village – $1,299,900
July 20, 2022
272 Harvie Avenue – Corso Italia – $999,988
3154 Lake Shore Boulevard West – New Toronto
6 Harvard Avenue – Roncesvalles – $1,950,000
100 Redwood Avenue – Greenwood – $1,899,000
190 Douglas Avenue – Bedford Park – $2,699,900
July 19, 2022

6 Minto Street – Greenwood – $750,000 – FIVE STAR Rated Property
289 Donlands Avenue – Old East York – $1,269,000
162A Lansdowne Avenue – Parkdale – $899,000
46 Harvie Avenue – Earlscourt – $849,000
118 Mulock Avenue – The Junction – $1,049,900
349 Manning Avenue – Little Italy – $3,699,000 *** 1800's house plus brand new laneway house
15 D'Arcy Street – Grange Park – $2,949,000
105 Chisholm Avenue – Woodbine – $795,000
87 Salem Avenue – Dovercourt Park – $1,599,000
87 Greenwood Avenue – $1,799,999

269 Delaware Avenue – Dovercourt Park – $1,599,000 – FIVE STAR Rated Property
July 18, 2022
90 Methuen Avenue – Baby Point – $1,650,000 

1516 Dufferin Street – Earlscourt – $1,199,000 – FIVE STAR Rated Property
71 Garden Avenue – Roncesvalles – $2,398,000

575 Clendenan Avenue – The Junction – $1,365,000 – FIVE STAR Rated Property
14 Montye Avenue – Runnymede – $970,000 
July 15, 2022
74 Day Avenue – Corso Italia – $998,000
259 Rusholme Road – Dufferin Grove – $4,970,000
335 St. Johns Road – Runnymede – $999,800
153 Bedford Park Avenue – $2,325,000
81 Clinton Street – Bickford Park – $4,095,000
382 Crawford Street – Little Italy – $2,650,000
4 Amherst Avenue – Fairbanks – $949,900 
180 Dovercourt Road – Beaconsfield Village – $1,398,000
169 Pape Avenue – Leslieville – $1,749,000
90 Donegall Drive – Leaside – $1,499,000
July 13, 2022

27 Brooklyn Avenue – Leslieville – $1,999,000 – FIVE STAR Rated Property

29 Mulock Avenue – The Junction – $999,000 – FIVE STAR Rated Property
1236 Gerrard Street East – Leslieville – $1,248,000
17B Relmar Road – Forest Hill South – $2,480,000
116 Seaton Street – Cabbagetown – $1,200,000
109 Garden Avenue – Roncesvalles – $2,100,000
111 Caroline Avenue – Leslieville – $999,900
July 12, 2022
323 Perth Avenue – Junction Triangle – $1,399,000

322 McRoberts Avenue – Corso Italia – $1,336,000 – FIVE STAR Rated Property
17 Trowell Avenue – Silverthorn – $1,758,888

219 Bedford Park Avenue – $1,499,000 – FIVE STAR Rated Property
159 Emerson Avenue – Wallace Emerson – $1,295,000
68 Lesmount Avenue – Old East York – $999,000
2446 Gerrard Street East – Upper Beaches – $999,000
July 11, 2022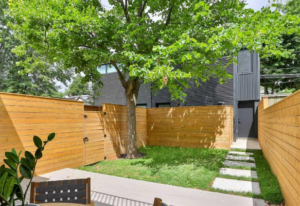 94 Helena Avenue – Hillcrest-Bracondale – $3,685,000 *** this is a brand new house with brand new laneway house included

150 Heward Avenue – Leslieville – $999,000 – FIVE STAR Rated Property
82 Bellhaven Road – Upper Beaches – $1,498,000
68 Harvie Avenue – Corso Italia – $899,000
10 Rainsford Road North – The Beaches – $3,250,000
56 Hickson Street – Brockton Village – $899,999
July 9, 2022
272 Harvie Avenue – Corso Italia – $1,199,988
29 Corbett Avenue – Syme – $999,888
13 Sheffer Terrace – York University Terrace – $1,149,000
July 8, 2022
243 Garden Avenue – Sunnyside – $1,399,000

943 Logan Avenue – The Danforth – $1,949,000 – FIVE STAR Rated Property
65 Maria Street – The Junction – $1,249,000

736 Woodbine Avenue – Upper Beaches – $1,560,000 – FIVE STAR Rated Property
235 Winnett Avenue – Cedarvale – $1,699,700
8 Macklem Avenue – Dufferin Grove – $1,298,000
6 Minto Street – Greenwood – $750,000
July 7, 2022

48 Massey Street – Niagara – $1,695,000 – FIVE STAR Rated Property
439-1/2 Manning Avenue – Palmerston – $3,299,000
36 Robinson Street – Trinity Bellwoods – $1,573,000
90 Donegall Drive – Leaside – $1,190,000

361 Howland Avenue – Casa Loma – $1,750,000 – FIVE STAR Rated Property
July 6, 2022

237 Caledonia Road – Earlscourt – $1,499,000 – FIVE STAR Rated Property
July 5, 2022

839 Logan Avenue – North Riverdale – $1,849,000 – FIVE STAR Rated Property
263 Christie Street – Seaton Village – $2,050,000

164 Grace Street – Bickford Park – $2,795,000 – FIVE STAR Rated Property
170 Boulton Avenue – Riverside – $1,625,000

17 Lakeview Avenue – Dufferin Grove – $3,999,900 – FIVE STAR Rated Property
230 Logan Avenue – Leslieville – $1,299,000

1201 Dovercourt Road – Davenport – $1,849,000 – FIVE STAR Rated Property
156 Borden Street – Harbord Village – $1,999,999
8 Amherst Avenue – Fairbanks – $1,299,900
175 Beech Avenue – The Beaches – $2,200,000
176 Lansdowne Avenue – Parkdale – $1,299,000
150 Pearson Avenue – Roncesvalles – $2,789,000
July 4, 2022

566 Crawford Street – Bickford Park – $1,925,000 – FIVE STAR Rated Property

105 Glendale Avenue – High Park – $2,695,000 – FIVE STAR Rated Property
180 Beatrice Street – Bickford Park – $2,099,000
44 Greensides Avenue – Hillcrest-Bracondale – $1,779,000
135 Morse Street – Leslieville – $1,400,000
July 1, 2022

271 McRoberts Avenue – Earlscourt – $1,288,000 – FIVE STAR Rated Property

240 Sixth Street – New Toronto – $719,900 – FIVE STAR Rated Property
61 Fern Avenue – Roncesvalles – $1,688,000
271 Booth Avenue – Leslieville – $2,189,000
30 Louvain Avenue – Leslieville – $1,200,000
37 Lewis Street – Riverside – $1,459,000
June 30, 2022

488 Armadale Avenue – Bloor West Village – $2,650,000 – FIVE STAR Rated Property

12 Dartnell Avenue – Casa Loma – $1,395,000 – FIVE STAR Rated Property
98 Delaware Avenue – Dufferin Grove – $1,999,000
June 29, 2022
408 Montrose Avenue – Bickford Park – $1,699,000

203 Humberside Avenue – High Park North – $2,375,000 – FIVE STAR Rated Property
177 Boardwalk Drive – The Beaches – $2,499,000
June 28, 2022
143 Wolesley Street – Trinity Bellwoods – $1,980,000 *** house plus laneway house offered for sale here
123 Euclid Avenue – Trinity Bellwoods – $1,499,000

322 McRoberts Avenue – Corso Italia – $1,188,000 – FIVE STAR Rated Property
267 St. Helens Avenue – Brockton Village – $1,899,999
59 Austin Avenue – Leslieville – $2,148,000
June 27, 2022
308 St. Clarens Avenue – Brockton Village – $1,499,888

566 Crawford Street – Bickford Park – $1,999,000 – FIVE STAR Rated Property
176 Concord Avenue – Dufferin Grove – $1,599,000
135 Morse Street – Leslieville – $1,549,000
47 Sibley Avenue – East Danforth – $849,800
323 Perth Avenue – Junction Triangle – $1,499,000
89 Greensides Avenue – Hillcrest-Bracondale – $1,699,000
June 25, 2022
40 Dupont Street – The Annex – $2,480,000
30 Prescott Avenue – Silverthorn – $949,000
June 24, 2022
444 Markham Street – Palmerston – $3,300,000

236 Lisgar Street – Beaconsfield Village – $1,649,000 – FIVE STAR Rated Property
82 Bellhaven Road – Upper Beaches – $1,545,000
90 Ilford Road – Hillcrest – $1,399,900

566 Crawford Street – Bickford Park – $2,099,000 – FIVE STAR Rated Property
834 Windermere Avenue – Runnymede – $2,590,000
409 Wellesley Street East – Cabbagetown – $2,295,000
273 Donlands Avenue – Old East York – $1,500,800

137 Chester Avenue – The Danforth – $1,749,000 – FIVE STAR Rated Property
160 Howland Avenue – The Annex – $1,980,000

286 Sherbourne Street – Garden District – $1,979,000 – FIVE STAR Rated Property
June 23, 2022
148 Woburn Avenue – Bedford Park – $3,499,000

395 Westmoreland Avenue North – Davenport – $1,074,000 – FIVE STAR Rated Property
131 Brock Avenue – Brockton Village – $3,189,000
71 Garden Avenue – Roncesvalles – $2,598,000 – *** house comes complete with active building permit for laneway house
135 Morse Street – Leslieville – $1,549,000
June 22, 2022

32 Sandford Avenue – Leslieville – $1,479,000 – FIVE STAR Rated Property
67 Corbett Avenue – Syme – $834,999
52 Russett Avenue – Wallace Emerson – $1,629,000
558 Beresford Avenue – Runnymede – $1,750,000

240 Sixth Street – New Toronto – $789,900 – FIVE STAR Rated Property

71 West Lodge Avenue – Parkdale – $1,876,000 – FIVE STAR Rated Property
61 Fern Avenue – Roncesvalles – $1,500,000
453 Symington Avenue – Carleton Village – $1,075,000
811 Dovercourt Road – Dovercourt Park – $1,479,900
37 Lewis Street – Riverside – $1,399,000

47 Harcourt Avenue – North Riverdale – $1,300,000 – FIVE STAR Rated Property
22 Endean Avenue – Leslieville – $1,298,000
June 21, 2022
671 Rhodes Avenue – Greenwood – $1,375,000
30 Louvain Avenue – Leslieville – $899,000

56 Helena Avenue – Hillcrest – $2,429,000 – FIVE STAR Rated Property 

219 Bedford Park Avenue – $1,578,000 – FIVE STAR Rated Property
666 St. Clarens Avenue – Wallace Emerson – $1,420,000
133 Kingston Road – The Beaches – $979,000

140 Mulock Avenue – The Junction – $1,099,000 – FIVE STAR Rated Property
159 Dunn Avenue – Parkdale – $1,999,000
423 Clinton Street – Seaton Village – $3,489,900
34 Stephenson Avenue – East Danforth – $1,199,900
June 20, 2022
710 Ossington Avenue – Dufferin Grove – $1,999,900
72 Montrose Avenue – Little Italy – $1,999,000 – *** comes with new house plans w/laneway house plans
92 Dagmar Avenue – Leslieville – $1,695,000
243 Garden Avenue – Roncesvalles – $1,599,000
June 18, 2022

157 Hallam Street – Dovercourt Park – $1,788,000 – FIVE STAR Rated Property
June 17, 2022
51 Bedford Park Avenue – $2,995,000
60 Earlscourt Avenue – Corso Italia $1,425,000

470 Beresford Avenue – Bloor West Village – $1,649,000 – FIVE STAR Rated Property
416 Sumach Street – Cabbagetown – $1,995,000
June 16, 2022
252 Harvie Avenue – Corso Italia – $1,699,000

105 Glendale Avenue – High Park – $2,695,000 – FIVE STAR Rated Property
37 Austin Avenue – Leslieville – $1,999,999
53 Blackthorn Avenue – Silverthorn – $799,000
69 Bernice Crescent – Lambton – $800,000
160 Lansdowne Avenue – Parkdale – $2,159,000
187 Fern Avenue – Roncesvalles – $1,899,000
118 Lisgar Street – Beaconsfield Village – $999,000
960 Pape Avenue – Broadview North – $1,199,000
21 Manning Avenue – Trinity Bellwoods – $1,750,000

184 Concord Avenue – Dufferin Grove – $1,400,000 – FIVE STAR Rated Property
June 15, 2022
6 Minto Street – Greenwood – $699,000
243 St. Clarens Avenue – Brockton Village – $1,850,000 
91 Woodfield Road – Greenwood – $2,695,000
43 Thyra Avenue – East Danforth – $1,175,000
71 Garden Avenue – Roncesvalles – $2,198,000
June 14, 2022
46 Borden Street – Harbord Village – $2,649,000
175 Caledonia Road – Corso Italia – $899,000
271 Symington Avenue – Junction Triangle – $1,150,000
137 Chester Avenue – The Danforth – $1,699,000
14 Pearson Avenue – Roncesvalles – $3,150,000 – *** house plus brand new laneway house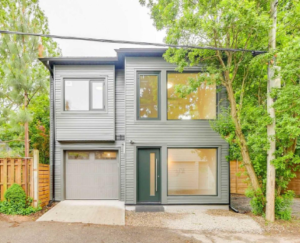 14 Montye Avenue – Runnymede – $999,988

393 Clinton Street – Seaton Village – $3,049,000 – FIVE STAR Rated Property

1297 Davenport Road – $1,279,000 – FIVE STAR Rated Property
17 Weymouth Avenue – East Danforth – $950,000
June 13, 2022

123 Euclid Avenue – Trinity Bellwoods – $1,879,000 – FIVE STAR Rated Property

237 Caledonia Road – Earlscourt – $1,549,000 – FIVE STAR Rated Property

566 Crawford Street – Bickford Park – $2,099,000 – FIVE STAR Rated Property

784 Euclid Avenue – Seaton Village – $1,899,000 – FIVE STAR Rated Property
59 Cassels Avenue – Upper Beaches – $1,579,000 – *** listing comes complete with site-specific laneway house plans
323 Perth Avenue – Junction Triangle – $1,599,900
June 12, 2022
163 Quebec Avenue – High Park North – $2,650,000
351 Crawford Street – Little Italy – $2,199,999
247 Booth Avenue – Leslieville – $1,488,000
June 11, 2022
304 Sutherland Drive – Leaside – $2,898,000
June 10, 2022
404 Woodbine Avenue – The Beaches – $1,189,000

23 Radford Avenue – Roncesvalles – $2,098,000 – FIVE STAR Rated Property
78 Hamilton Street – Riverside – $1,579,000
273 Donlands Avenue – Old East York – $1,888,800

366 Montrose Avenue – Bickford Park – $1,299,000 – FIVE STAR Rated Property
June 9, 2022

361 Howland Avenue – Casa Loma – $2,195,000 – FIVE STAR Rated Property
51 Bedford Park Avenue – Bedford Park – $3,195,000

414 Roxton Road – Bickford Park – $1,699,000 – FIVE STAR Rated Property

943 Logan Avenue – The Danforth – $2,049,900 – FIVE STAR Rated Property
48 Follis Avenue – Seaton Village – $1,795,000
208 Withrow Avenue – North Riverdale – $2,899,900
188 Gilbert Avenue – Corso Italia – $1,499,000
33 Strathmore Boulevard – The Danforth – $1,199,000
159 Dunn Avenue – Parkdale – $2,179,000
June 8, 2022
153 Cranbrooke Avenue – Bedford Park – $1,599,000
92 Alcina Avenue – Hillcrest – $2,000,000
57 Eldon Avenue – East Danforth – $1,998,000
43 Thyra Avenue – East Danforth – $999,900
215 Rosemount Avenue – Corso Italia – $1,299,000
443 Symington Avenue – Carleton Village – $1,700,000
204 Harvie Avenue – Corso Italia – $1,299,000
June 7, 2022
428 Westmoreland Avenue – Davenport – $1,150,000

16 Dartford Road – Playter Estates – $1,250,000 – FIVE STAR Rated Property
18 Wanstead Avenue – Oakridge – $699,000
31 Brooklyn Avenue – Leslieville – $1,789,900
115 Borden Street – Harbord Village – $1,695,000
21 Hallam Street – Christie Pits – $1,388,000
June 6, 2022
318 Logan Avenue – Leslieville – $1,699,000
132 Uxbridge Avenue – Carleton Village – $1,399,900

241 Humbercrest Boulevard – Lambton – $2,070,700 – FIVE STAR Rated Property
June 4, 2022

236 Lisgar Street – Beaconsfield Village – $1,799,000 – FIVE STAR Rated Property

34 Hadley Road – Davisville – $2,099,000 – FIVE STAR Rated Property
June 3, 2022
928 Eastern Avenue – Greenwood – $929,000
34 Stephenson Avenue – East Danforth – $1,299,900
34 Kelvin Avenue – East Danforth – $899,999
534 Manning Avenue – Bickford Park – $2,375,000 – *** complete with laneway house plans
138 Markham Street – Trinity Bellwoods – $899,000 – *** complete with redevelopment and laneway house plans
11 Hursting Avenue – Humewood – $1,199,000

470 Beresford Avenue – Bloor West Village – $1,495,000 – FIVE STAR Rated Property
June 2, 2022
155 Leslie Street – Leslieville – $1,649,800
32 Albemarle Avenue – North Riverdale – $2,499,000 – FIVE STAR Rated Property
37 Austin Avenue – Leslieville – $1,799,000

43 Renown Road – Islington City Centre West – $1,575,000 – FIVE STAR Rated Property

322 Indian Road Crescent – West Bend – $1,189,000 – FIVE STAR Rated Property
June 1, 2022
169 Cambridge Avenue – Playter Estates – $1,500,000
329 Nairn Avenue – Corso Italia – $1,299,000
74 Dovercourt Road – Niagara – $3,950,000 – *** newly renovated house with brand new laneway house – 4x 2br units total
May 31, 2022
445 Parkside Drive – $2,890,000
204 Harvie Avenue – Corso Italia – $1,099,000
194 Euclid Avenue – $2,299,000
371 Palmerston Boulevard – $4,995,000
59 Cassels Avenue – The Beaches – $1,629,000 – *** comes complete with laneway house plans
298 Indian Road Crescent – Junction – $1,499,000 – FIVE STAR Rated Property
38 Poucher Street – Blake Jones – $1,148,000
960 Pape Avenue – Danforth – $1,049,000
50 Manchester Avenue – Wallace Emerson – $1,199,000 – FIVE STAR Rated Property
304 Sutherland Drive – Leaside – $3,088,000
215 Sixth Street – New Toronto – $1,199,000
7 Grafton Avenue – Roncesvalles – $1,688,000
302 Gilbert Avenue – Caledonia – $1,245,000
80 Eldon Avenue – Crescent Town – $1,199,998
525 Clinton Street – Seaton Village – $1,688,000
35A Shudell Avenue – The Pocket – $1,349,000
96 Barrington Avenue – Crescent Town – $1,599,000
7 Rushbrooke Avenue – Leslieville – $1,479,900 – FIVE STAR Rated Property
392 Main Street – Woodbine – $1,299,000
May 26, 2022
723 Dovercourt Road – Little Italy – $999,900
26 Hopedale Avenue – Broadview North – $1,149,000
22 Brighton Avenue – Leslieville – $1,410,000
34 Kelvin Avenue – East Danforth – $999,000
748 Crawford Street – Christie Pits- $2,199,000
16 Lynd Avenue – Roncesvalles – $2,399,000
87 Markham Street – Trinity Bellwoods – $1,890,000
619 Clinton Street – Seaton Village – $2,995,000
89 Palmerston Avenue – Trinity Bellwoods – $1,280,800
534 Manning Avenue – Bickford Park – $1,799,000
381 Wellesley Street East – Cabbagetown – $2,595,000
7 Minto Street – Greenwood – $999,999
2 Grattan Street – Weston – $1,329,000
19 Geneva Avenue – Cabbagetown – $1,945,000
85 Roseheath Avenue – East Danforth – $999,000
3 Lester Avenue – Silverthorn – $659,900
May 25, 2022
2446 Gerrard Street East – Upper Beaches – $1,099,900
257 Cranbrooke Avenue – Bedford Park – $2,249,000
57 Eldon Avenue – East Danforth – $1,699,999
40 Sellers Avenue – Earlscourt – $995,000
59 Austin Avenue – Leslieville – $2,198,000
40 Chicora Avenue – The Annex – $2,799,900 – FIVE STAR Rated Property
943 Logan Avenue – The Danforth – $1,899,900 – FIVE STAR Rated Property
14 Swanwick Avenue – Upper Beaches – $2,499,000
34 Stephenson Avenue – East Danforth – $1,099,900
41 Laughton Avenue – Carleton Village – $1,099,000 – FIVE STAR Rated Property
121-1/2 Fern Avenue – Roncesvalles – $1,998,000 – FIVE STAR Rated Property
May 24, 2022
229 Boon Avenue – Corso Italia – $998,000
210 Markham Street – Little Italy – $1,700,000
123 Beatrice Street – Little Italy – $2,498,000
345 Woburn Avenue – Bedford Park – $2,629,000
308 St. George Street – The Annex – $2,099,000
18 Louvain Avenue – Leslieville – $999,000
12 Ross Street – Grange Park – $2,388,888
May 21, 2022
1253 Gerrard Street East – Leslieville – $1,399,000
May 20, 2022
215 Rosemount Avenue – Earlscourt – $1,199,000
21 Montrose Avenue – Little Italy – $2,085,000
712 Woodbine Avenue – Upper Beaches – $999,900
710 Ossington Avenue – Dufferin Grove – $2,288,000
262 Nairn Avenue – Corso Italia – $1,689,000
11 Hursting Avenue – Humewood – $1,299,000
May 19, 2022
194 Euclid Avenue – Trinity Bellwoods – $1,999,000
68 Alentejo Street – Silverthorn – $1,299,900
33 Strathmore Boulevard – the Danforth – $1,333,333
666 St. Clarens Avenue – Wallace Emerson – $1,518,000
27 Lewis Street – Riverside – $2,999,900
May 18, 2022
266 Boon Avenue – Corso Italia – $998,900
1127 Dovercourt Road – Davenport – $1,098,000 – FIVE STAR Rated Property 
637 Shaw Street – Bickford Park – $3,799,995
62 Dearbourne Avenue – North Riverdale – $1,899,000
811 Dovercourt Road – Dovercourt Park – $1,288,000
1516 Dufferin Street – Earlscourt – $1,299,000 – FIVE STAR Rated Property
34 Fermanagh Avenue – Roncesvalles – $2,298,000 – FIVE STAR Rated Property
34 Hadley Road – Davisville – $2,189,000 – FIVE STAR Rated Property