Sometimes laneway houses and garden suites pop up in pairs and sets.  One neighbour sees what the other neighbour is doing, and steps up to do the same.  These ones are not quite side-by-side, they are separated by a standard garage on the property between them: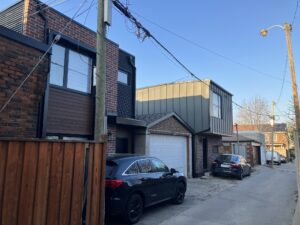 Both of them opted to make the laneway house all living space, but left room to park one car safely and legally in the laneway.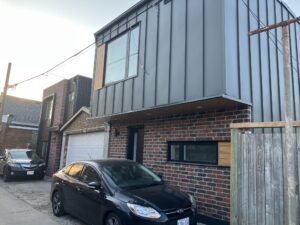 This is a prized "corner lot" laneway house.  It has room for three legal parking spots, even though the majority of the space these cars are parked on is City property.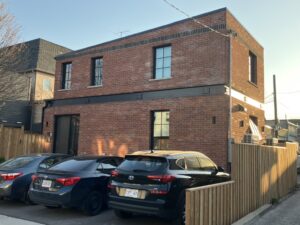 Being a corner lot also means that the laneway house can have windows and doors on THREE sides, rather than the more common TWO sides.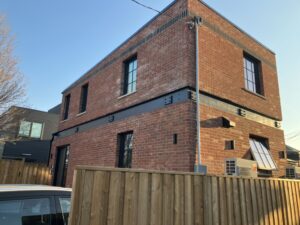 The photo below shows the only side that cannot have windows or doors.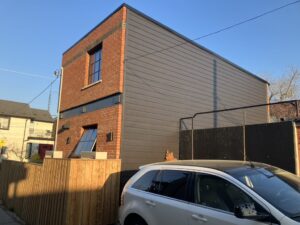 This photo has nothing to do with laneway houses or garden suites, but it's a cool van that we saw parked when we were walking through Corso Italia: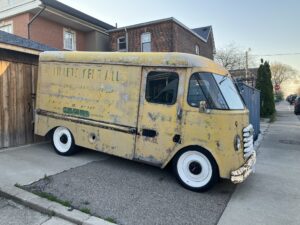 Here's a pretty typical laneway house, on a fairly narrow lot: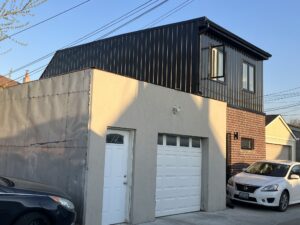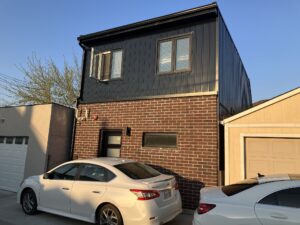 Again, more parallel parking at the laneway.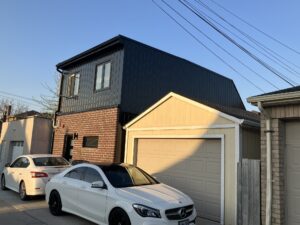 Unfortunately, this one has a bit of a view of some serious telecommunications wires and junctions: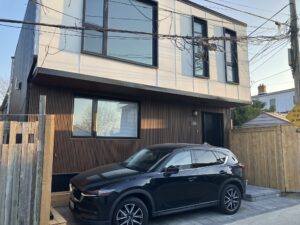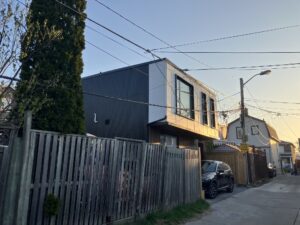 They have taken advantage of some extra height allowance to put some HVAC equipment on the roof.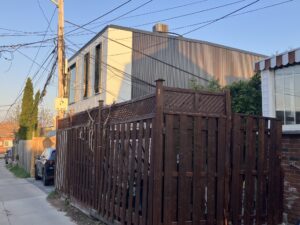 This isn't a laneway house built under the current rules, it's much older, but it's a great find: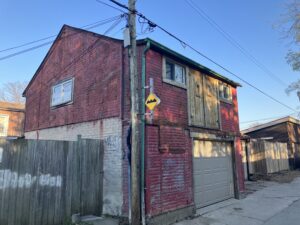 Here's another pair, built by different owners, about a year apart.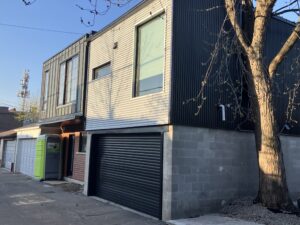 Now, sometimes you have to make way for your neighbour's tree, and that's exactly what they did here.