Garden suites can be an impressive addition to most properties in Toronto.
But for corner-lot properties, they have the unique ability to let you add a "2nd mini-house" to the lot, that is almost completely independent from the existing house, because it faces a completely different street.  It can be separately metered for hydro and gas.
With the corner configuration, you have no tenants walking through your back yard, deliveries are made easily to the new mini-house, and for all intents and purposes, to an observer standing on the corner, it looks like two houses on two different lots.
Below are SIX properties currenty listed for sale, that would be ideal candidates for a 2nd house on the lot.  Adding a garden suite is that 2nd house!
Check out how we add a second house to these properties listed for sale: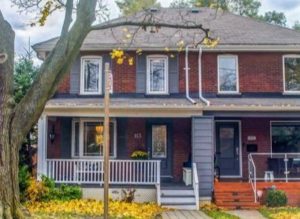 Here at 113 Rumsey Road, we can add a beautiful 2-storey garden suite right here, facing Heath Road.  And there is still room for optional parking, at the back of the lot, or between the garden suite and the existing house.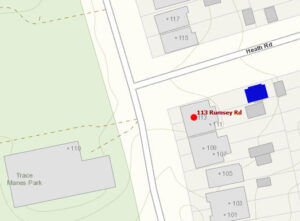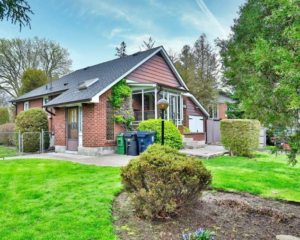 Here in Long Branch, at 390 Lake Promenade, we can add a single-storey garden suite to this irregular-shaped lot, right about like this.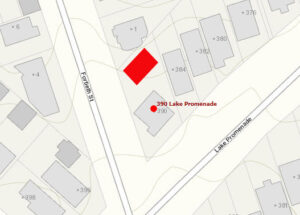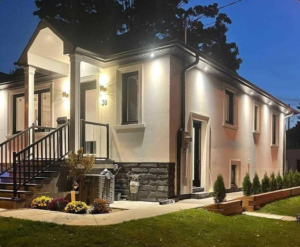 Here at 30 Stock Avenue, we can add a great two-storey garden suite here.  It can likely have an optional interior parking space, too.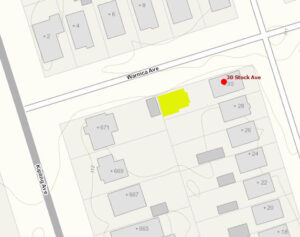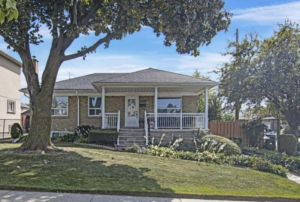 At 427 Rustic Road in Scarborough, we can convert the garage, and add a bit too, to yield a single-storey garden suite like this, that can likely have internal car parking too.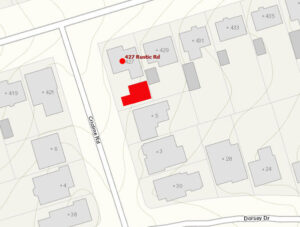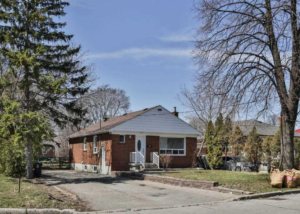 At 14 Dallner Road, we can add a single-storey garden suite like this.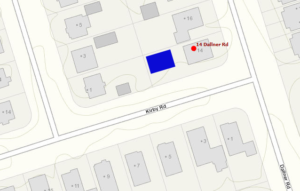 At 53 Lippincott Street West, one could add a single-storey garden suite like this.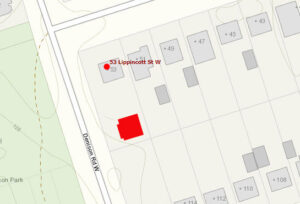 Just as a reminder, here is our "Ontario" garden suite concept home, sitting proudly here in someone's back yard, at 645 square feet per floor: