From Global News:
Garden suites are allowed in Toronto after an appeals tribunal dismissed attempts to block a city bylaw allowing the units to be built.
In February, Toronto councillors passed a bylaw allowing residents to build secondary homes, known garden suites, beside their property.
A garden suite is a housing unit "usually located in the backyard of an existing house, but separate and detached from the main house," according to a definition released by the city in February.
The city said garden suites are "generally" smaller than the main house on the lot, and are often created as a way to house family members such as parents, grandparents or adult children. They can also be used as rental units.
The bylaw was proposed as a potential route to alleviate the cost of housing in Toronto, for homeowners and renters, by expanding the supply through infill.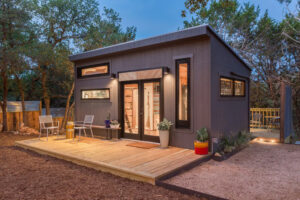 A report by Rentals.ca found the average one bedroom unit in Toronto during June cost $2,133 — an increase of almost 16 per cent compared to 2021.
However, the bylaw was appealed to the Ontario Land Tribunal (OLT) by a group of Toronto resident associations, Building Better Neighbourhoods.
"In its appeal, the alliance argues the City clearly over-reached Provincial regulations that limit garden suites to single detached, semi-detached, and townhouses," the group said in a statement issued on March 8.
That appeal was dismissed on July 4, allowing the City of Toronto's February bylaw to come into effect, the city said in a press release.
The decision means garden suites can now be built in Toronto, if they conform with other area-specific planning rules.